Loop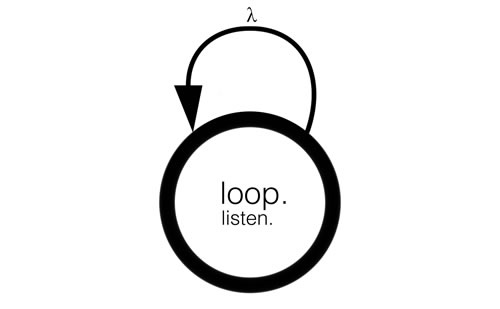 Loop is an instrument for live performance based on live sampling audio and arranging it in rhythmic or arrhythmic ambient loops. Loop provides an intuitive interface for adjusting loop points, volume, pan, pitch via a multitouch trackpad.
The current version of loop, displays each audio loop waveform individually and can enter a vocoding mode. It works with OSC and is controllable via a midi foot controller.
Loop is constantly evolving and will eventually be released as a standalone cross-platform application including mobile devices. So stay tuned..
There is also an older version of Loop built using the JUCE c++ framework, and the source code can be found here.
Example Sounds
Performances / Installation
MAT End of Year Show, improvisation, live spoken word, 2013.
MAT End of Year Show, ambient stairwell installation, 2012.
Images